2 tags
Bitcoin's Untapped Possibilities
Our favorite little cryptocurrency that could continues to overcome pitfalls and exceed the expectations of even the most starry-eyed of its early adopters. Since its inception a mere four years ago, Bitcoin has weathered at least five significant price drops and one major protocol exploitation. The Schadenfreude enjoyed by some of Bitcoin's noisier detractors was short-lived. Rather than...
2 tags
Listen
1 tag
2 tags
4 tags
Clans, States, and Individual Liberty
Imagine a society without a centralized system of law. In this world, people form social groups associated by kinship, marriage, and religious affinity. Through repeated interactions and shared experiences, they gradually develop unique cultures and norms of behavior that do a pretty good job of keeping the peace within the group. Territory among the different social groups is known and...
"… irrational passion for umlauts may have been his undoing"
– Arika Okrent on Johann Schleyer (from "Trüth, Beaüty, and Volapük." The Public Domain Review, 17 October 2012)
2 tags
Listen
5 tags
How Commerce Expands Culture
The view that we exist in a cultural wasteland is both popular and mistaken. Contemporary humans have unparalleled access to the greatest amounts and qualities of expressive media created in any point in our history. The fruits of the division of labor and specialization have grown so bountiful that we can eat our fill of the raw necessities of life while having enough left over to savor the...
1 tag
5 tags
5 tags
Government: Once Necessary, but Not Inevitable
Most people accept the desirability and necessity of a centralized state to maintain order and provide a basic standard of living for its wards. Like the old David Foster Wallace riff about the fish who don't know that they're living in water, it is very difficult for us to shake off the comforts of our daily routines and turn a dispassionate eye toward examining the mundane mysteries that...
1 tag
Listen
4 tags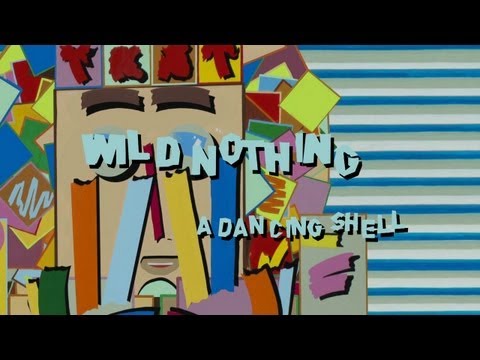 1 tag
Don't [Fuel a Moral] Panic!
In the aftermath of the horrific bombing of the Boston Marathon, Americans immediately looked for an explanation of what led to this senseless loss of life. Before the streets of Boston were even cleaned (and subsequently pressed under martial law), commentators looked for answers in the few digital droppings and breathless testimonials from the reeling friends that brothers Tamerlan and...
3 tags
an upside-down world
how should you tell the world that you wrote a book?
2 tags
Listen
6 tags
The Problems with Patriarchy
The briefest glance at the current and historical outcomes of men relative to women yields an immediate impression that the latter are an unfortunate party to a raw deal. The list should be familiar to everyone by this point, but let's review the score: on average, men make more money than women, occupy more positions of high authority than women, and own more property than women. A quick jog...
1 tag
Dilemmas
Seriously considering sleeping on the beach under the stars in Maui. Not the most professional behavior at an economic conference, but certainly the most romantic.
7 tags
Noble Savages and Savage Nobles
To a person living in civilization, few things captivate the imagination more than how we ever got by without it. Theories on the matter of human nature abound, but for much of our history, even the most reasoned of these theories ultimately rested on speculation. Both Rousseau, who mourned for the primal compassion since lost through the dehumanizing constraints of civilization in...
2 tags
Hay un mundo mas alla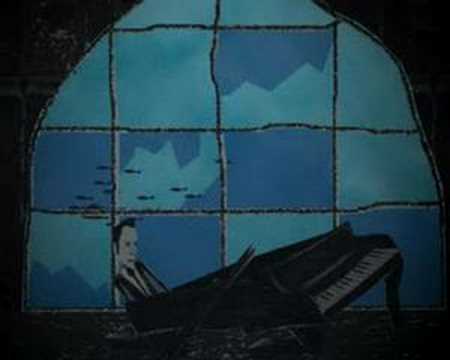 2 tags
doubt - stereolab
5 tags
"The curious thing is that this appeal to the "social" really involves a demand..."
– F.A. Hayek, The Constitution of Liberty
6 tags
Artists for Capitalism?
Advocates of capitalism often bear the unusual burden of having to prove the moral sincerity of our positions before a skeptic will entertain the content of our ideas. In the world of popular culture, the motives of capitalists are routinely portrayed as suspicious if not openly antagonistic to the public good, culminating in the cliché of the evil billionaire or businessman. For those that are...
1 tag
Listen
8 tags
The Imaginary Feminist
Discussions of feminism within libertarian circles are inevitably limited by the galvanizing but perhaps unavoidable term that unfortunately has become synonymous with a concern for gender relations. It is odd and lamentable that the baggage that hangs from this label has complicated the consideration of legal reforms that could further extend the political equality of the sexes within the...
6 tags
Climate Change and the Availability Heuristic
Is extreme weather the new normal? The global instances of odd weather behavior seem to suggest that it is. A recent article in the New York Times provides a helpful line-up of recent international weather woes: while Russia and China freeze during some of their coldest winters on record, other countries like Australia and Brazil are sweltering in the suffocating heat waves that have plagued...
"When I see the blind and wretched state of men, when I survey the whole universe..."
– Blaise Pascal - Pensees (via fuckyeahexistentialism)
1 tag
Listen
4 tags
The battle of the taxes
In my last post, I discussed several exciting tax reforms that are gaining support in a handful of states. In an effort to improve the competitiveness and economic growth of these states, the plans would lower or eliminate individual and corporate income taxes and replace these revenues with funds raised by streamlined sales taxes. Since I covered this topic, legislators in two more...
6 tags
Why Not Polygamy?
People are pretty creeped out by polygamy. The mere mention of this marital arrangement invariably conjures mental images of gaggles of young, conservatively-frocked girls being corralled by the authorities out of the sprawling complexes that were once lorded by their lecherous husbands. Indeed, many of the most publicized practitioners of polygyny, the wedding of one man to more than one wife,...
"I could be bounded in a nutshell, and count myself a king of infinite space,..."
– Hamlet, Act II, scene ii 
3 tags
Physician, Heal Thyself
Self-help books have always had a bit of a bad rap. Among the accusations for which the self-help industry is currently standing public trial are allegations of quackery and woeful rates of recidivism; the ebullient (and dubious) promises of access to life's most mystical secrets doled out by the armful by the smiling, self-styled "gurus" of self-improvement; and widespread skepticism among the...
2 tags
6 tags
Why Most Women Don't Want to be Libertarians (Yet)
My elusive demographic, the young libertarian female, has been the subject of considerable attention within the libertarian blogosphere this month. What, everyone wants to know, are the causes of the relative lack of females within the libertarian movement? I have a theory. A YouTube video created by Julie Borowski, who is more commonly known by the handle of her popular...
1 tag
a bit of housekeeping
I've started writing a weekly column for The Ümlaut each Tuesday which I will be posting here in addition to my posts at Neighborhood Effects. Writings for NFX will be strictly policy-oriented analyses of current events on the state and local level. My column for the Ü will be more like thought pieces (and, in my opinion, a little more fun). Something for everyone!
1 tag
5 tags
States Aim to Eliminate Corporate and Individual...
Although the prospects of fundamental tax reform on the federal level continue to look bleak, the sprigs of beneficial tax proposals in states across the US are beginning to grow and gain political support. Perhaps motivated by the twin problems of tough budgeting options and mounting liability obligations that states face in this stubborn economy, the governors of several states have...
2 tags
3 tags
The Home Mortgage Interest Deduction: A Bad Deal...
My first piece as the newest blogger at Neighborhood Effects: A new policy brief released by the Mercatus Center and co-authored by Jeremy Horpedahl and Harrison Searles analyzes one of the most popular—and therefore one of the most difficult to reform—subsidies in the tax code: the home mortgage interest deduction. This study touches on many of the points that Emily talked about in...
1 tag
2 tags
Watch
Tame Impala - Half Full Glass of Wine
2 tags
"Out of timber as crooked as that from which man is made, nothing entirely..."
– Immanuel Kant, on the constrained vision of humanity